Evolution: 12 fret to 14 fret
It obviously happened. Because it's so familiar, let's use the Martin dreadnought as an example to help understand the phenomenon.

And by the way, this is less about blow-by-blow historical detail than it is about understanding the numbers of frets progression in American guitars in the 20th century. Numbers of frets in relation to scale length, in relation to body size.

First image is a 1933 D-18. 19 frets, 12 clear of the body. Please note the elegant 4-piece Golden Era top!
The second image is what they did to get 14 frets clear: they basically shortened the body...
And then in image #3, you see they made the fingerboard one fret longer, moving the soundhole and pickguard closer to the bridge. That's about it.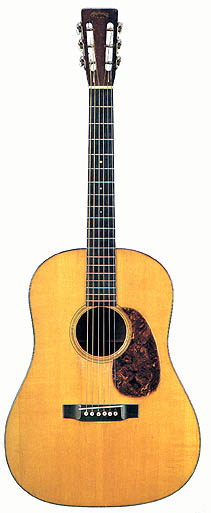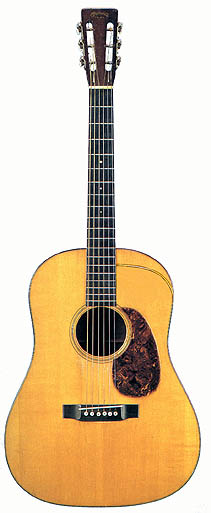 Basically: smaller top, less air volume. Change of tone? Certainly. What does it really mean? You be the judge!

---
OK, now here's what else they might have done to get 14 frets clear of the body.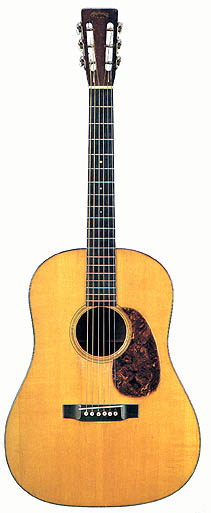 Again, the left image is our old friend, the '33 D-18. (All these employ the same scale length.)

In the middle image, we see an imaginary D-18 (thanks, Photoshop!) where the fingerboard, bridge and soundhole are all moved north far enough to reveal 14 frets. Body is unchanged. It looks rather odd, eh? Kinda like a Gibson J-50, I'd say. See below.

The image on the right shows a board with one more fret, with the soundhole and pickguard moved somewhat south. This is what Gibson did to make their original Jumbo guitars like the J-45 and the SJ. Ironically, Martin recently offered a 14-fret slope-D, copying Gibson's remake of their own guitar from 70 years earlier!
Consider the tonal effect of the placement of the bridge closer to the waist of the guitar, regardless of brace position underneath, which as another discussion.
These same principles also applied to Martin's 12-fret 000 as it evolved first to the OM (14 fret with the original 000 scale of 25.4") and then to the eventual 14-fret 000 which had a 24.9" scale.