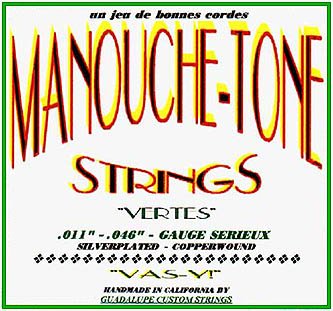 Years back, I went to the trouble of finding a respectable string maker because I was dealing Dupont guitars and wanted the owners of these guitars to have the best string available. Because importing strings from France was such a problem (and so expensive!), and because the quality of Argentines was then so sketchy as well, I searched for a substitute. Several other European brands really fell short. And as everyone knows, silk-and-steel are completely wrong for these guitars.
Fortunately, when I discovered Francisco González, the search ended. Handmade (originally) in Goleta, California, his strings proved brilliant and durable - indeed the superior strings for Selmer-style guitars. Guadalupe Custom Strings also makes the Greens, a gauge which no one else makes, as well as low seventh strings and so on.
In December 2004, Francisco sold Guadalupe Custom Strings to Margie Hernandez, who moved the business to East LA. Then she passed it on to her son Jacob and to Gabriel Tenorio and José Becerra, who now run the business. Here's their current contact information:
Guadalupe Custom Strings
2610 East Cesar E Chavez Avenue, Los Angeles, CA 90033
(323) 266-2242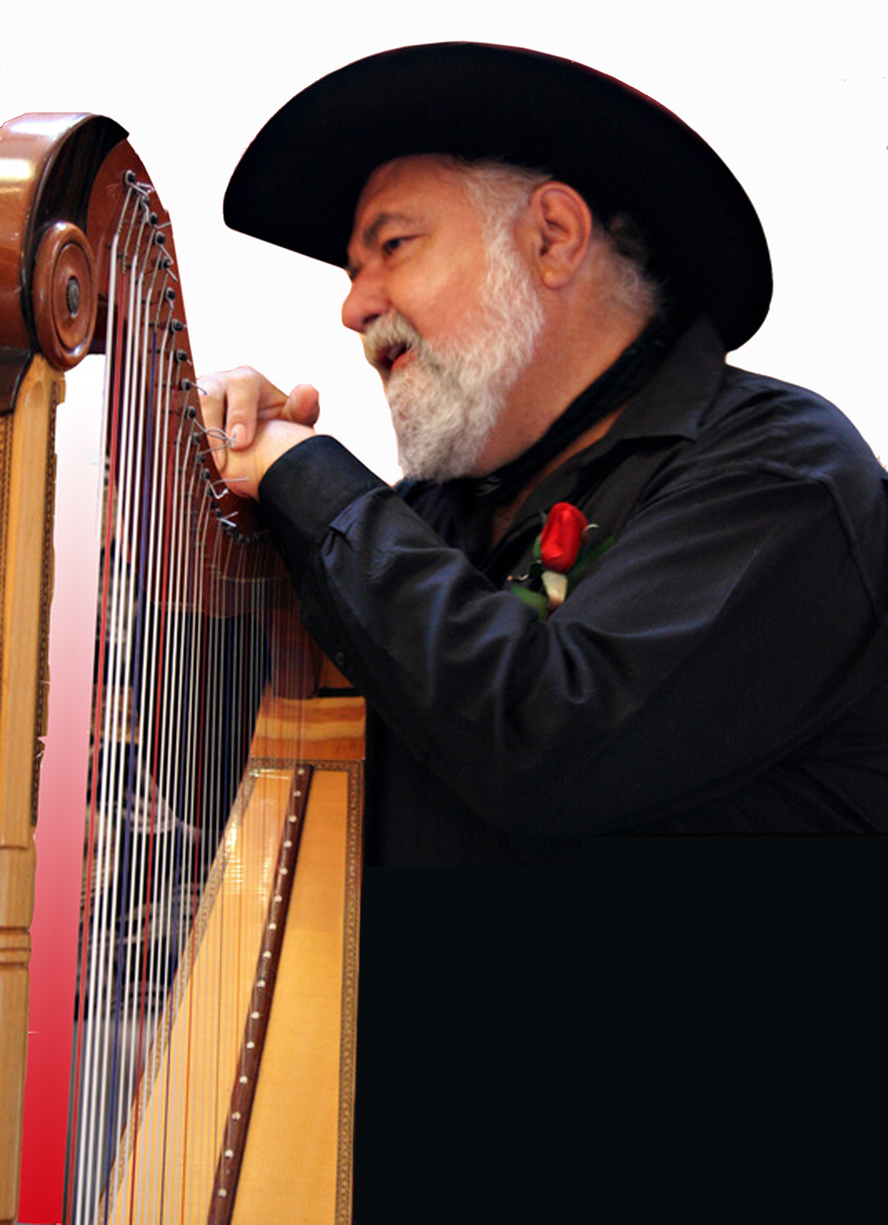 Francisco González, musician, string guru
So contact Guadalupe direct to order (I do not sell these or any other strings). They're pricey, but of extremely high quality. Understand too that they also (primarily) make strings for the Latin musical world: guitarrón, vihuela, (look on Amazon), classical guitar, all types of harps, requinto, and on into ukuleles and so on. Manouche-Tone guitar strings are only a small part of their unusual output.
---

The colors refer to the silk wrap by the loop
Purples (Violettes) - 10 14 23 28 36 44 - extra-light (extra-légère)
Reds (Rouges) - 11 15 24 28 38 46 - light (légère)
Greens (Vertes) - 11 15 23 28 40 48 - medium (serieux)
---
What are the real differences between these sets of strings?

Purples and Reds are somewhat equivalent to Savarez Argentines*. Please note, in case you're checking, that the actual gauges of Savarez Argentine wound strings are not quite the gauges that are printed on their string package. And Manouche-Tones have changed since the early days.

Greens are a bit heavier than any Argentine, and are particularly suited for the 648mm scale of the D-hole models. John Jorgenson is responsible for refining these gauges.

Please note: these strings come with either ball-ends or loop-ends - please specify when you order.
The traditional strings used on Selmer guitars are Argentines, made by Savarez of Lyon, France. Contrary to popular folklore, they are not silk-and-steel. Indeed there is no silk or fiber in their composition at all. They are a pure copper wrap which has been silver-plated, then wound on a steel core.

* Savarez Argentine actual gauges:

Purples (Violettes) - 10 14 21 27 34 42
Reds (Rouges) - 11 15 22 28 36 44

---
---
Best—and prettiest—uke strings on earth: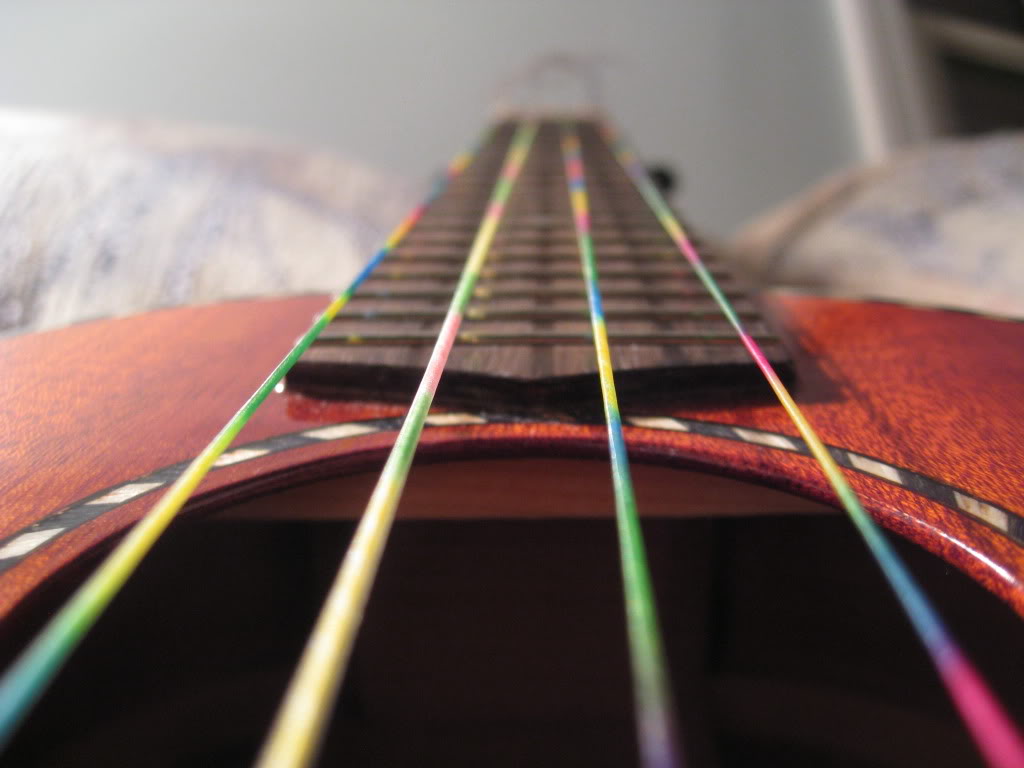 ---
Do I recommend anything else? Yes:
D'Addario
and
GHS
both make very good silver-plated copperwound strings
. I like them better than Argentines, certainly better than Galli or Newtone. Nuages (are they still around?) tend to break too easily.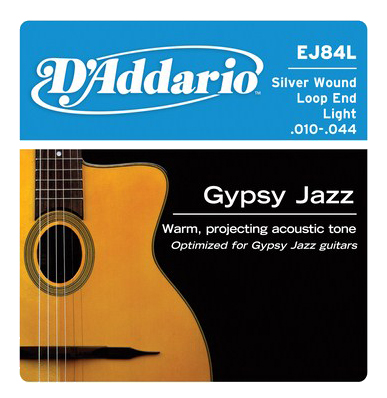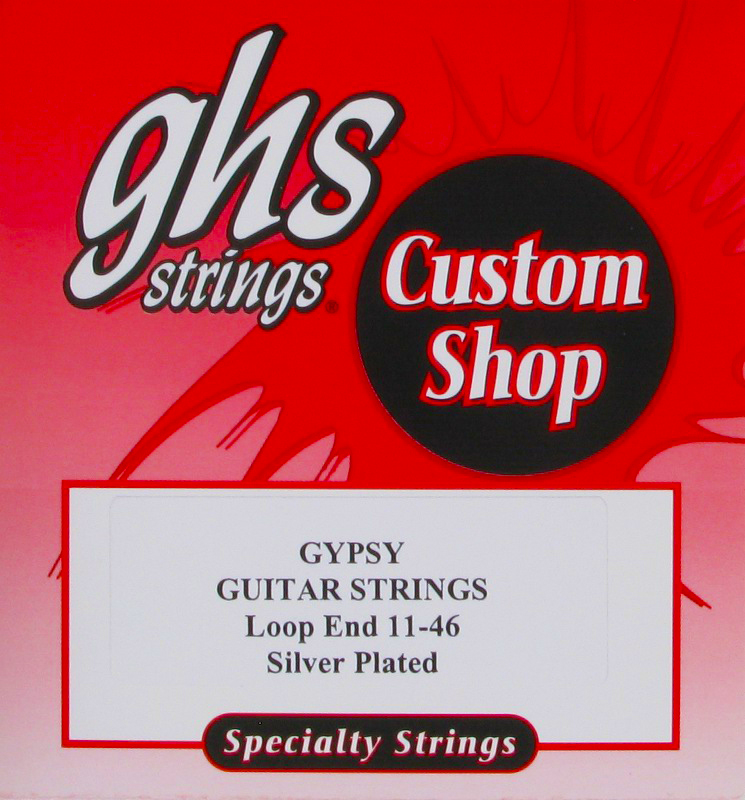 I recommend
Stringsbymail.com
as a good source for hard-to-find strings, and Elderly, generally. Click on the links, you'll see what I mean.

But support your local music store first!
---
Drop me a line click here

This page ©1998-2018 Paul Hostetter. All rights reserved.