Here are some more pictures of the notorious Batch of Fifteen . . .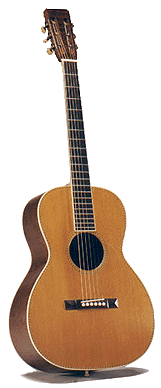 Rick Chelew's mahogany and cedar one, which sounds eerily like my H-4 from 1979 here.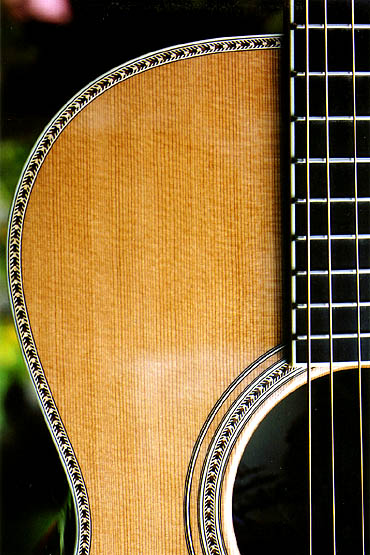 A detail of the front, showing the purfling and rosette. . .









. . .and a detail of the back: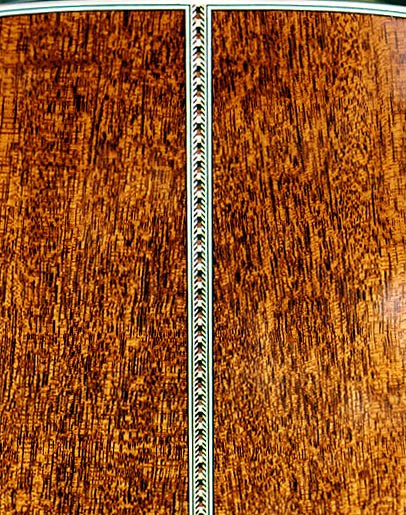 ---
This lone photo of Bob Carlin's sunburst Sitka and mahogany H just did not come out, and I apologize. The sunburst is exquisite but my feeble snapshot makes it appear as if it's just three zones of yellow/orange/black. Ach. Trust me, it's really much, much more subtle and warm. This was taken at the SCGC shop, the UPS truck was approaching as I snapped it, and it was Bob's birthday and we were trying to get it to him ASAP.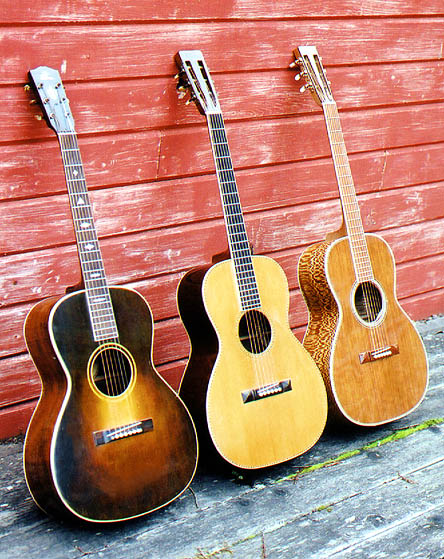 Here's my little personal fleet:
1929 13-fret Gibson Nick Lucas, in Brazilian and adirondack
1979 SCGC Model H (H-4) in imbuya and red cedar
2003 SCGC Model H (H-678) in California sycamore and redwood
To photo page
#1 :Ray Bierl Sitka+EIR | Josh Michaell cedar+walnut | PH redwood+sycamore
#2 :Rick Chelew cedar+mahogany | Bob Carlin sunburst sitka+mahogany
#3 :Henry Kaiser redwood+pink ivory|+PH
#4 :Kevin Carr
#5 : Chris Cooper Adirondack+bigleaf maple
#6 : Bruce Molsky Adirondack+padauk |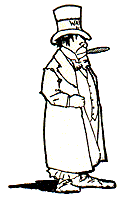 Questions? Drop me a line: click here


---