Here's Kevin Carr's: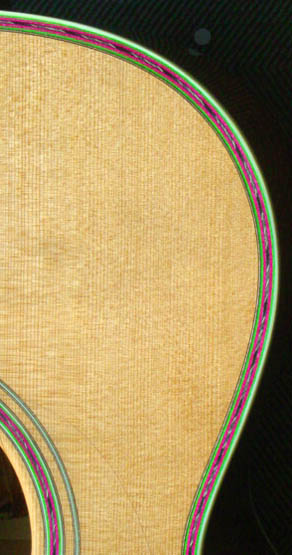 Kevin lives in Ashland, Oregon, so it seemed appropriate to make his guitar from Oregon woods: myrtlewood sides, back, neck and overlay, with a red cedar top.




















Myrtlewood is the same tree known as California bay laurel.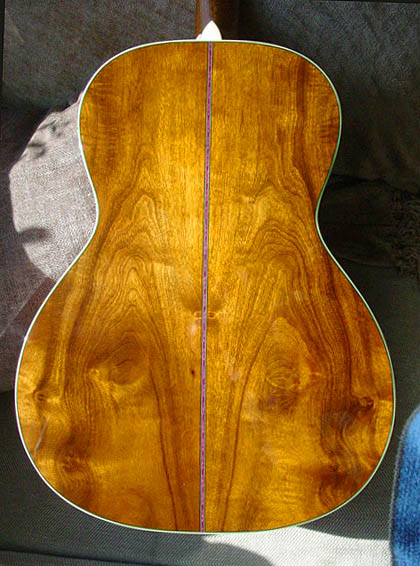 This wood was hard for some people to get while it was in raw lumber form, as it exhibited neither figure nor color. Looked like bland maple. Not now though. Love this honey color. Addam Stark is the lacquer guy at SCGC and he done himself right proud with this.
Wish I had a better shot of the neck. I'll try again.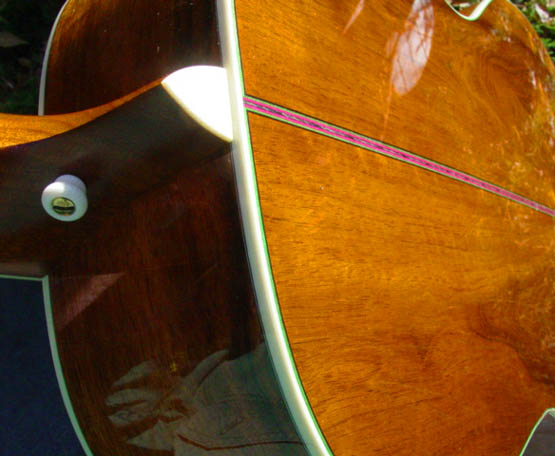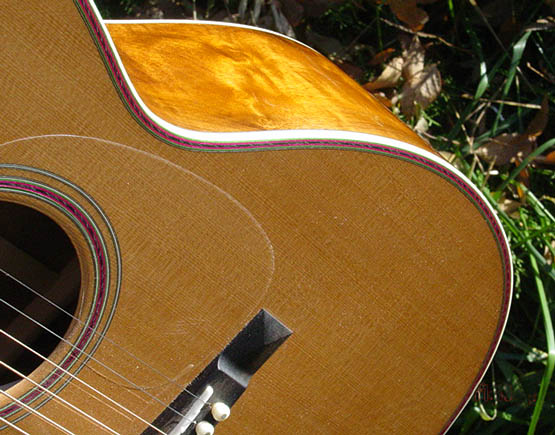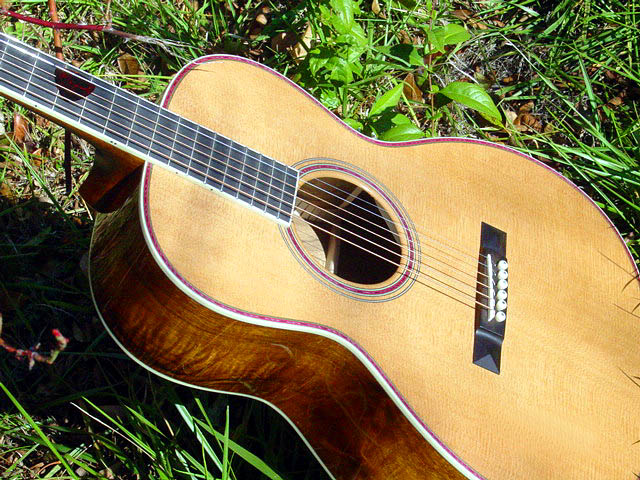 From the very beginning, Kevin wanted marquetry in green and purple. Thanks to Adam Rose, who suffered mightily for all these guitars, the marquetry and purfling were a resounding success.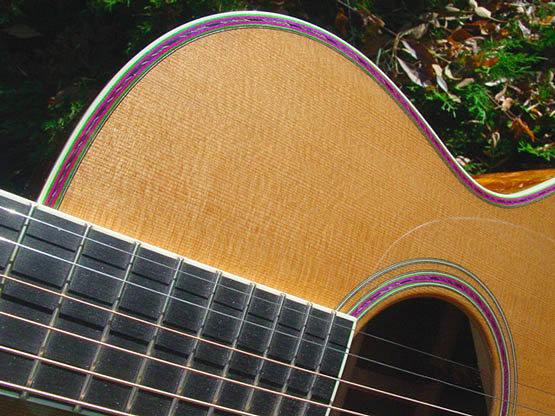 The bound headstock is an elegant, lovely touch.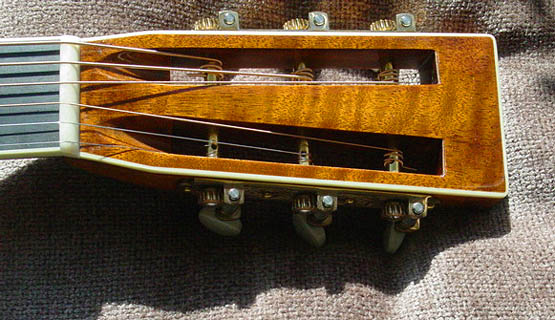 ---
To photo page
#1 :Ray Bierl Sitka+EIR | Josh Michaell cedar+walnut | PH redwood+sycamore
#2 :Rick Chelew cedar+mahogany | Bob Carlin sunburst sitka+mahogany
#3 :Henry Kaiser redwood+pink ivory|+PH
#4 :Kevin Carr
#5 : Chris Cooper Adirondack+bigleaf maple
#6 : Bruce Molsky Adirondack+padauk |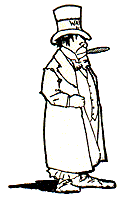 Questions? Drop me a line: click here


---