The marquetry is from Shellex in Germany, a really nice small version of what one sees on the zipper of some old Martins.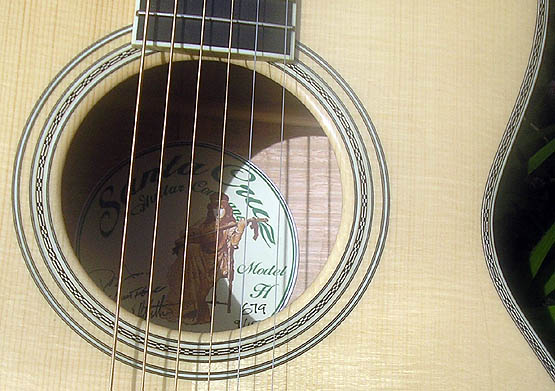 As ever, Adam Rose did an ace job of making this marquetry work perfectly on this guitar.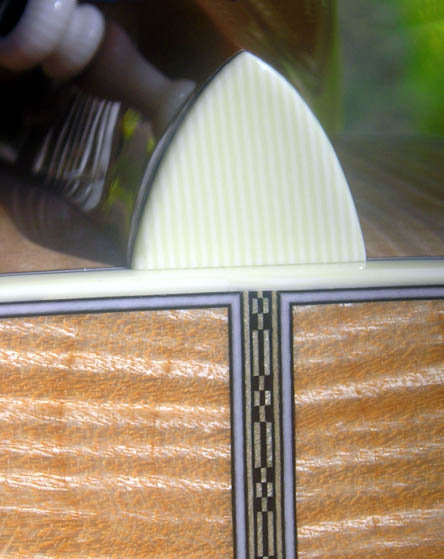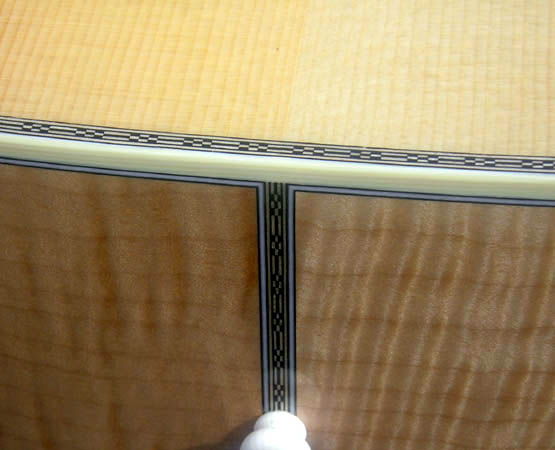 Isn't this lovely?
---
Of the entire batch, this one sounded best the minute it was first strung up. You ordinarily expect a guitar to sound a bit weird and unbalanced and muted at first. Not this one. A year later it sounds even better.
Several people who played it recently remarked that it didn't sound harsh or bright, as they expected a maple guitar to sound. This underscores what I have always felt about maple: it's got a bad rap based on the guitars made by the few makers who really do use maple a lot. Their maple guitars may sound bright and harsh, but that's because of how they make them, not because of the maple. Another example to me is the lamented Martin J-65s of yore, which were also creamy, warm guitars like this one is.